At the age of 15, Collins began to experiment with photography in High School and discovered her love and passion for it. While assisting Richard Kern, an American underground filmmaker, writer and photographer, she began venturing into the art world.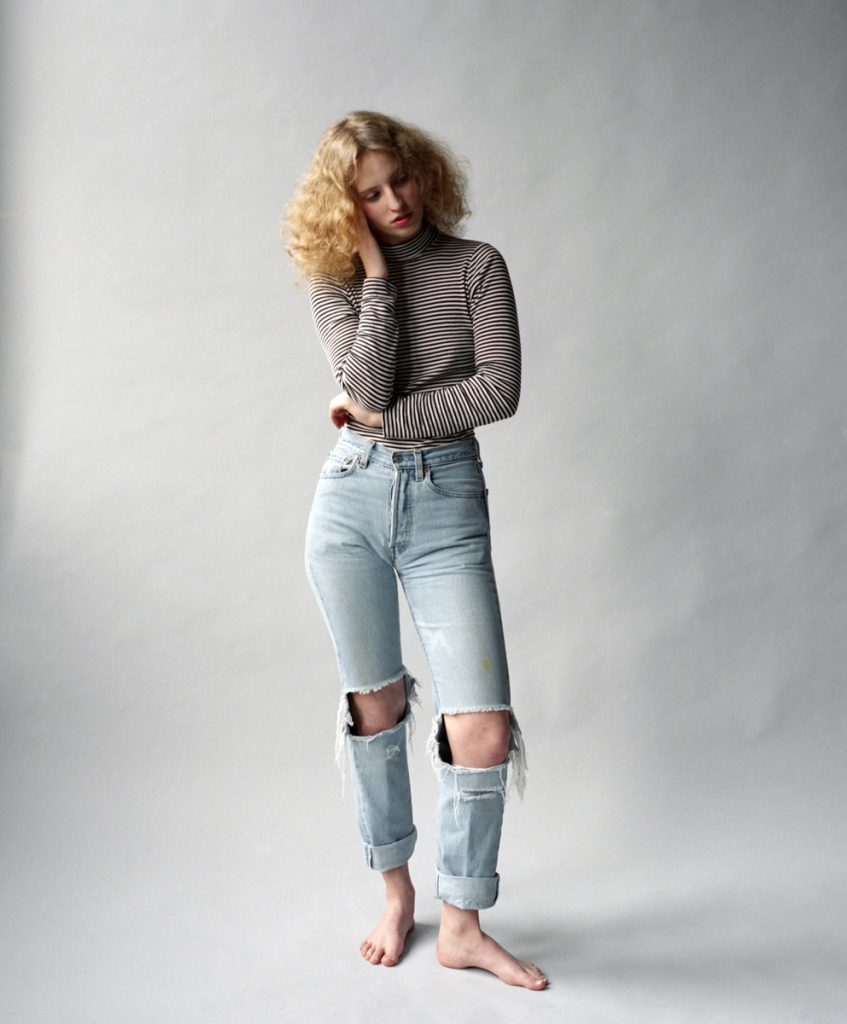 What makes her so unique is her headstrong style of photography, the dreamy atmosphere in her pictures and her impressive sense for provocative and at the same time beautiful ideas for shootings and installations.
Petra is not a typical portrait photographer, moreover she finds beauty in situations and moments that seem to be obscene. Feminism is the main theme in her artwork. As a modern, young feminist she aims to portray the female body with all its faults and its authenticity that it has. Perfection is just a fictitious ideal of our nowadays generation and does not exist in real life. With the aid of her photography young women can learn to accept and love themselves just the way they are.
Topics like periodblood, pubic hair and unperfection that are literally still taboo issues nowadays are like inspirations for her photographic work. Collins converts it into beautiful visuals. She deals with the subject of today's expectations on girls and the not so perfect and sometimes unbeautiful reality that everyone knows… illusion and reality.
Her lighting is very interesting, as well. Mostly she uses colourful lights and indirect light from electronic devices like laptops or smartphones to light the models face. Different colour temperatures make the pictures interesting and special. Warm and cold light melt together and build a unique and very catchy atmosphere. That is what makes her work so real and authentic.
I would describe her pictures with these words: pureness and honesty. And that is why we have to support such innovative artists as Petra Collins.